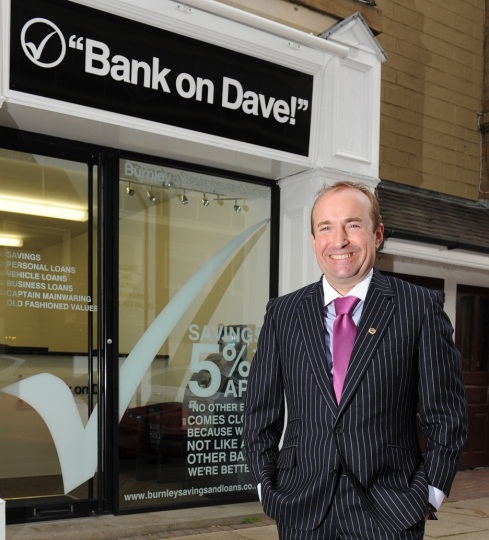 BANK OF DAVE
Self-made millionaire Dave Fishwick has had enough of the banks and their culture of bonuses and bail outs.  He's decided that he will take what he's learned in building up his van dealership to start his own bank in his hometown of Burnley.
The banking establishment don't think he can do it, and the FSA won't even meet him. Luckily, he's not the sort of man who gives up easily.
Now a major Netflix movie starring Rory Kinnear and Phoebe Dynevor, the original series is now available on Netflix.
Ace telly – The Guardian
Excellent – The Observer
Dave… is irrepressible in the same way a fire engine is red – Archie Bland, The Independent
If there is any justice in the world, a star is born. – Lucy Mangan The Guardian
Bank of Dave is not only about a great documentary character… but an intriguing and insanely well-timed experiment, too. – Caitlin Moran, The Times
Give this man extra chips, his own show – and the Treasury to look after. 5/5 – Alex Hardy, The Times
Solid television gold – Lucy Mangan, The Guardian
The book of the series is available on Amazon. (Published by Virgin Books).
The series won the 2012 RTS Award for Best Nations/Regions Programme, and the 2013 BAFTA Scotland Award for Best features & Factual Entertainment Programme. It was also nominated for a BAFTA and Broadcast Award.
Series Producer: Ian Lilley
Online content, including clips can be found on Channel 4's website