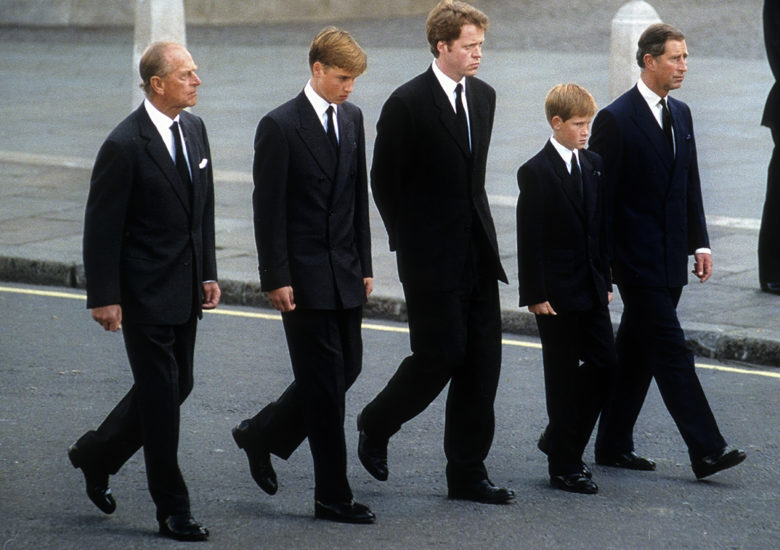 DIANA: THE DAY BRITAIN CRIED
"Gripping" – The Daily Mail
"Documentary of the week" – Radio Times
September 6th 2017 marks the 20th anniversary of the funeral of Diana, Princess of Wales.
A defining moment in our recent history, it was a day which brought the world to a standstill. One million people lined the streets of London to witness the funeral procession, while 2.5 billion people around the world watched on television. And many openly wept.
Diana: The Day Britain Cried constructs a powerful minute-by-minute account of that day, from the chime of the tenor bell marking Diana's departure from Kensington Palace on a lonely gun carriage to the remarkable journey of the hearse along a deserted motorway to her final resting place at her family home of Althorp.
Narrated by Kate Winslet, the documentary tells the story of the ritual and pageantry of Diana's funeral and of how the decisions were made through those who were intimately involved – many talking to us exclusively and for the first time. Their extraordinary testimonies are illustrated with archive footage from the time, some of which has never been seen before.
Those interviewed include Sir Malcolm Ross, the senior Buckingham Palace courtier who was responsible for the planning and execution of the funeral in just five days; Captain Richard Williams, the chief pallbearer; Martin Neary, the musical director of Westminster Abbey; Graham Craker, Prince William and Prince Harry's former Royal Protection Officer; Lisa Webb, who arranged the floral tributes from the two young princes for their mother's coffin; as well as reporters, police and some of the people who joined the crowds.
Through these witnesses, the film explores the day of Diana's funeral from beginning to end, as well as the wider impact of her death on Britain and the world.
Producer: Lorraine McKechnie
Director: Leslie Woodhead
Narrator: Kate Winslet
International sales agent: Cineflix Rights