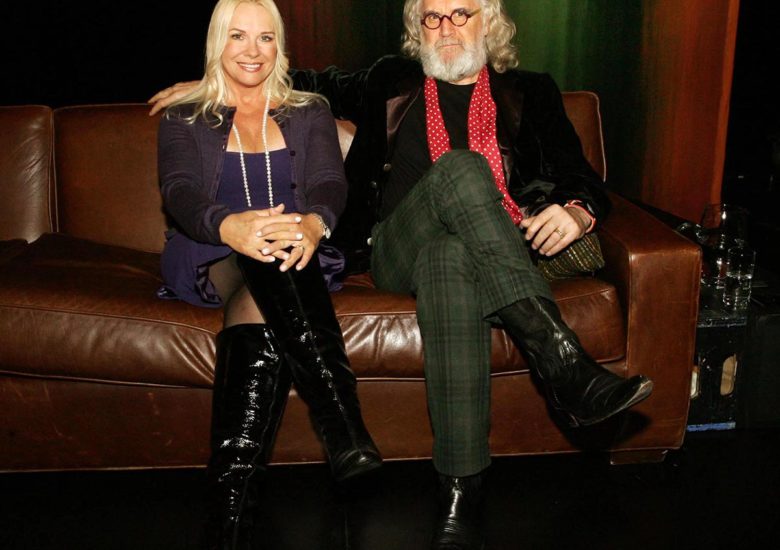 SHRINK RAP
Shrink Rap (for More4/Channel 4) is an antidote to every superficial, one-dimensional, plug-heavy chat show on TV. In Shrink Rap, writer, actress and former Not the Nine O'Clock News and Strictly Come Dancing star Pamela Stephenson – in her professional persona of psychologist Dr Pamela Connolly- has an in-depth, face to face conversation with some of the most fascinating people in the world. Her aim: to get behind the 'official story' with which her interviewees protect themselves in public and uncover something of who they really are. From her own observation, both personal and professional, Pamela believes that fame is a trauma. In Shrink Rap, she sets out to discover how her subjects have coped with living with fame.
Series One (5×60′): Stephen Fry, Sharon Osbourne, Robin Williams, Sarah Duchess of York, David Blunkett MP.
Series Two (6×60′): Chris Langham, Joan Rivers, Gene Simmons, Tony Curtis, Salman Rushdie and Kathleen Turner.
Series Three (3×60′): Billy Connolly, Carrie Fisher and Heather Mills.
Press Reviews
"It is remarkable television. And I learned an awful lot more about Sharon Osbourne than I would have done if she'd gone on Jonathan Ross. Or Parky."
Sam Wollaston, The Guardian.
"It is just 45 minutes of concentrated one-to-one conversation, and it makes riveting viewing."
Paul Hoggart, Broadcast.
"It's undoubtedly a winning formula."
Kathryn Flett, The Observer.