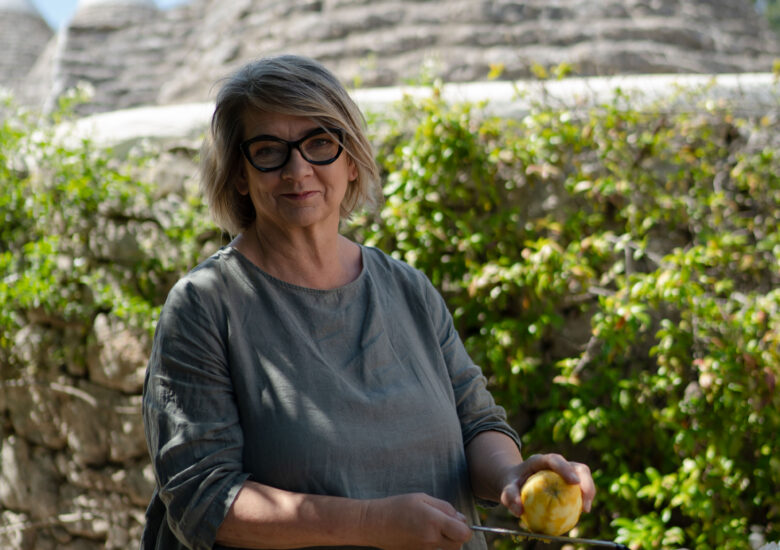 SOPHIE GRIGSON: SLICE OF ITALY
In June 2019, renowned food writer, broadcaster and cook, Sophie Grigson turned her back on her life in the UK, packed up her car and moved to Puglia in the heel of Italy. This series follows her as she continues to build a life for herself there, meeting new friends, learning how to cook the Puglian way and exploring this often-neglected part of Italy.
Settling in the small, historic town of Cegilie Messapica, Sophie is immersing herself in the culture of Southern Italy and is using food as her medium for discovery. She believes it reveals the DNA of the towns, villages and families carrying traces of history, the terrain, the culture and the climate. In each episode Sophie learns new dishes and techniques, pairs traditional Puglian food with her English favourites and entertains her newfound friends.
Starts on The Food Network on Monday, 3 October at 9.00pm and available to stream on Discovery+