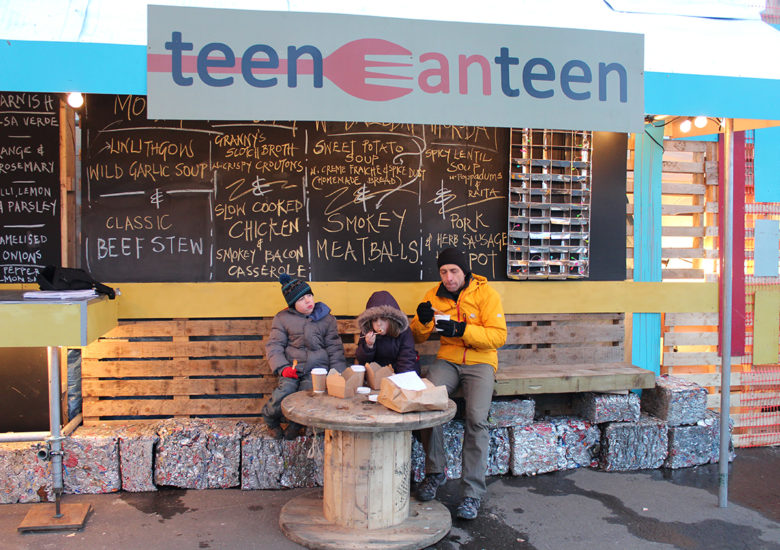 TEEN CANTEEN
All over Britain, school kitchens lie empty almost all day.
Teen Canteen took over the kitchens of Linlithgow Academy to create a whole new kind of take away, run entirely by the school's sixth year pupils. The only problem is that they have no idea how to run a business. Or how to cook.
With their business adviser Hamish Taylor, ex CEO of Eurostar & Sainsbury's Bank and Fi Buchanan, their food mentor, the team only have eight weeks to go from nothing, to serving the people of Linlithgow.
Series Producer/Director: Karen Kelly